The fastest way to alert family and friends.
Emergency communication matters. We help you communicate the right information to the right people when dialing 911 isn't possible. Rescue immediately alerts your emergency contacts and sends a pinpoint with your exact location when you message via Text, Facebook Messenger, Whatsapp or your preferred messaging channel.
Rescue is a conversational chatbot built to learn the context of a situation, relay critical information and provide first responders with your location. Send a silent distress signal over chat that immediately alerts your family and friends without drawing unwanted attention to yourself.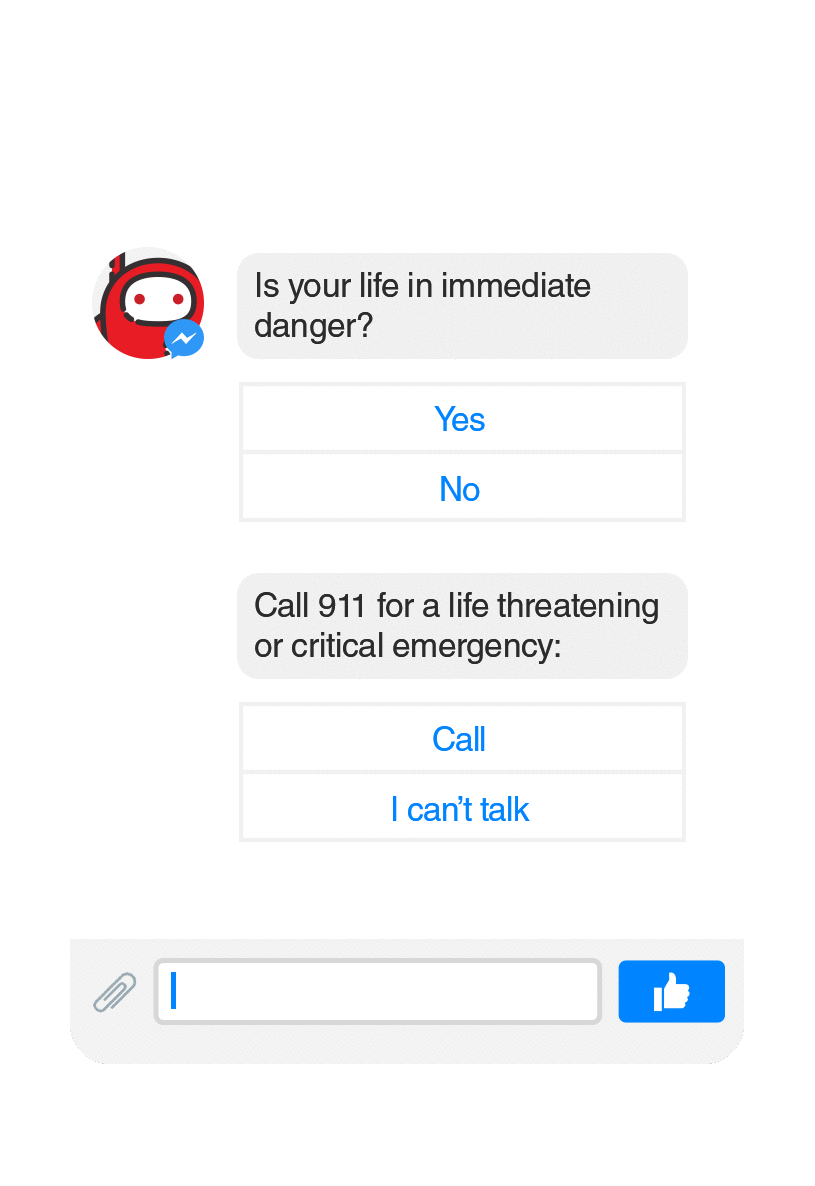 A multi-situational communication platform:
Accurate Locations
Rescue makes it faster and easier for first responders to find you without the guessing game. With your permission, Rescue gathers information from cellular, Wi-Fi, GPS networks and Bluetooth to determine your approximate location.
Instant Alerts
Trigger an emergency message that sends an alert and location update to important contacts. You can also tell people to meet up at a familiar shared location using our Rescue Graph.
Multi-channel Messaging
Rescue manages hundreds of thousands of messages that are persistent across a variety of messaging channels. Start a conversation over SMS, continue it on Messenger or the platform of your choice without being forgotten.